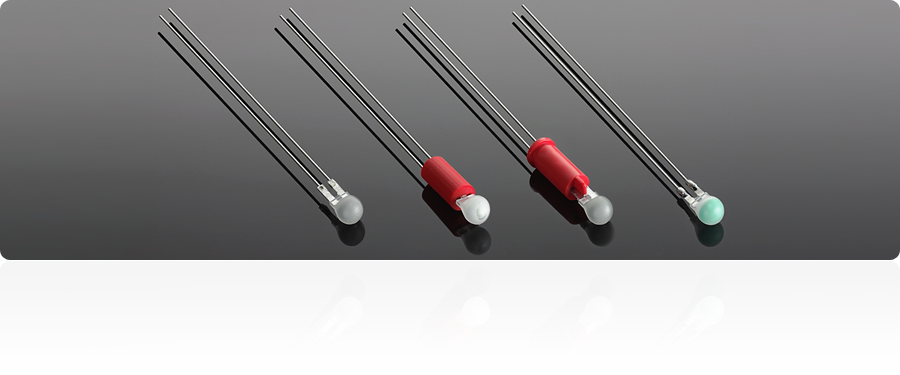 HPP Series Initiator – High Level of Safety
Under control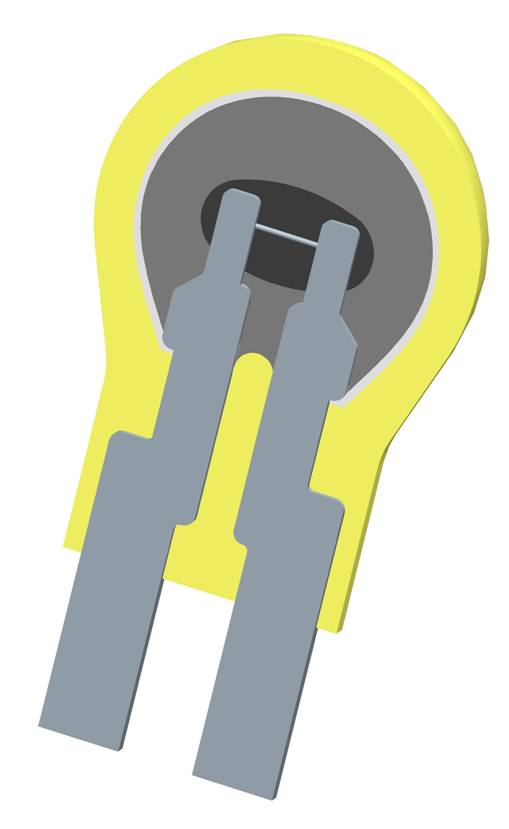 Originated from the automotive safety industry, the HPP Series Initiator is ideal for ignition that requires fast, repeatable function time and tightly controlled firing characteristics.
The HPP Series Initiator is a line of low-cost electro-explosive devices designed and qualified to provide rapid reliable initiation of a burning or explosive reaction by the emission of hot gases and particles. These devices are extremely efficient in converting electrical energy to explosive energy in order to produce an ignition output.
MIL-DTL-23659E Specifications
Hermetically sealed and capable of the recognized 1A/1W 5-minute no-fire condition, 25-kilovolt electrostatic discharge protection, and high auto-ignition temperature: these characteristics provide a high level of safety in full compliance to MIL-DTL-23659E.
When needed, the HPP Series initiator is designed to meet customer's specific requirements such as firing characteristics, output charge, interface, cable or leadwire, as well as immunity to electrostatic discharge (ESD), voltage blocking for Radio Frequency (RF) protection and very low initiation energy applications. The HPP Series Initiator has superior no-fire performance.
Electrical Characteristics
The characteristics listed below represent the range of specifications of the standard type products in the Series.
| | | |
| --- | --- | --- |
| Standard Types | 52.651 HPP | 1A|1W HPP |
| Bridgewire resistance | 1.9 to 2.30Ω | 0.8 to 1.20Ω |
| All fire current | ≥ 1.2A/2ms | ≥ 5A | 50ms |
| No fire current | ≤ 0.4A|10sec | 1A-1W | 5min. |
| Recommended current | ≥ 1.2 to 5A | ≥ 5 to 15A |
| Reaction time | 0.5ms |1.75A | 5ms | 5A |
| Test Current | ≤10mA | ≤10mA |
Environmental Characteristics
| | | |
| --- | --- | --- |
| Standard Models | 52.651 HPP | 1A|1W HPP |
| Operating range | -40°F to 203°F | -40°F to 203°F |
| Thermal Shock | 288 cycles -40ºF to 203ºF for 24 hours | 288 cycles -40ºF to 203ºF for 24 hours |
| Self Ignition | 320°F | 320°F |
| Nominal Peak Pressure: | ≤ 290-406psi (3.5cc) | ≤ 215-413psi (3.5cc) |
| Helium Leakage | 1×10-6 ccm/s @ 1amt. Diff. pressure | 1×10-6 ccm/s @ 1amt. Diff. pressure |
Safety
| | | |
| --- | --- | --- |
| Standard Models | 52.651 HPP | 1A|1W HPP |
| ESD Immunity | +/-25kV | 5kΩ | 500pF | +/-25kV | 5kΩ | 500pF |
| Stray current immunity | 2000 pulses, 2HZ, 100mA|300ms | 2000 pulses, 2HZ, 100mA|300ms |
Hazard classification
Proper Shipping Name
Igniter, Electric
Hazard Classification
UN 0454, Explosive Class 1.4S
Classification Canada
Hazard Category PE4, Type of Explosive I / Catégorie de risque EP4, Type d'explosif I
Variations
Several variations of firing characteristics, output charge, interface, cable or leadwire and overall configuration are available to best suit the specificity of the application. For more specific information or for other possible alterations, please request a detailed Data Sheets – Click here